Oval tube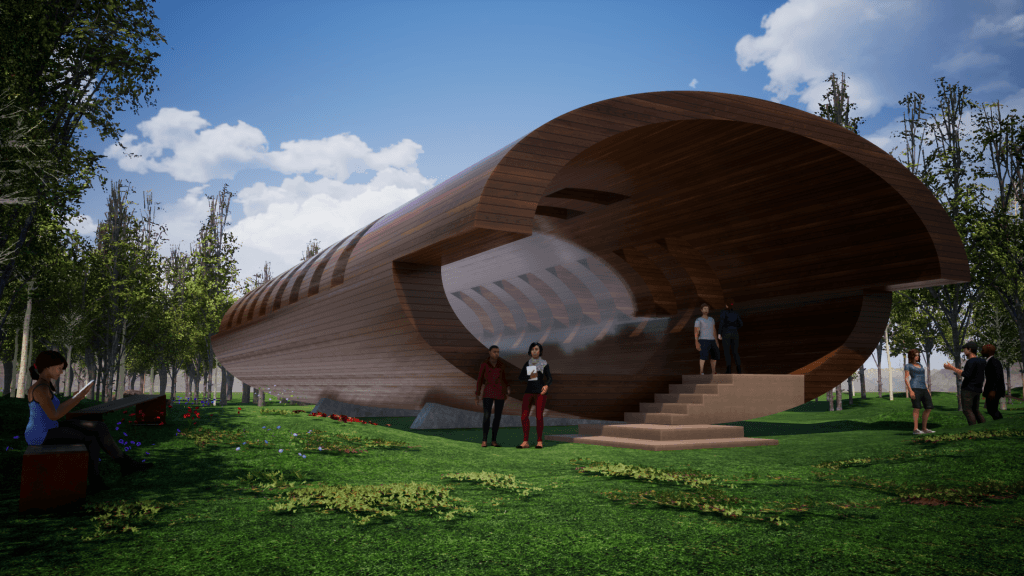 «Survival Tube», oval, sculptural, a-thermic, 20 x 10 x 5 m interior height, a Newood Concept
---
The peeled sphere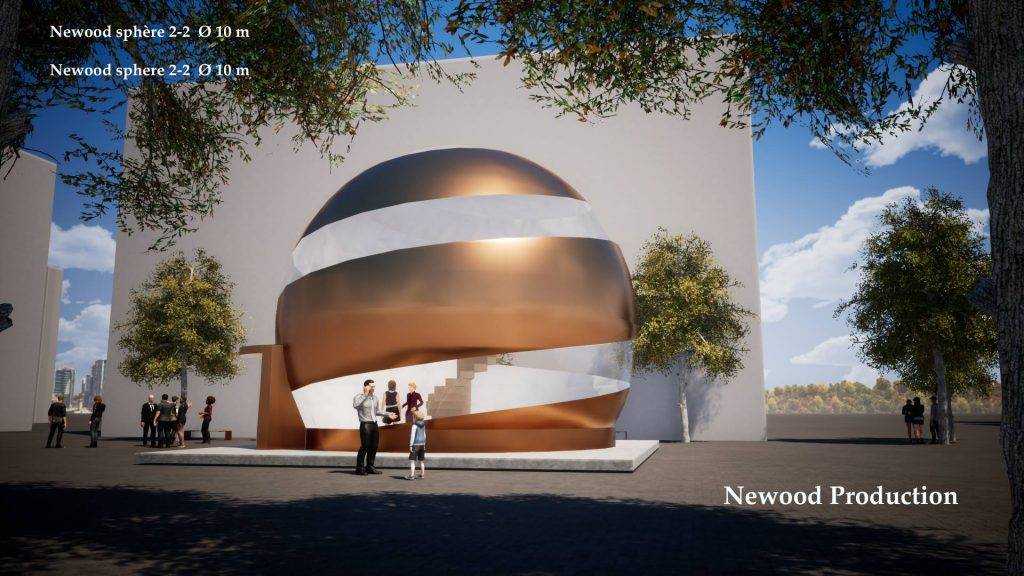 «The peeled sphere», after a picture of a friend peeling an orange.
---
Quadra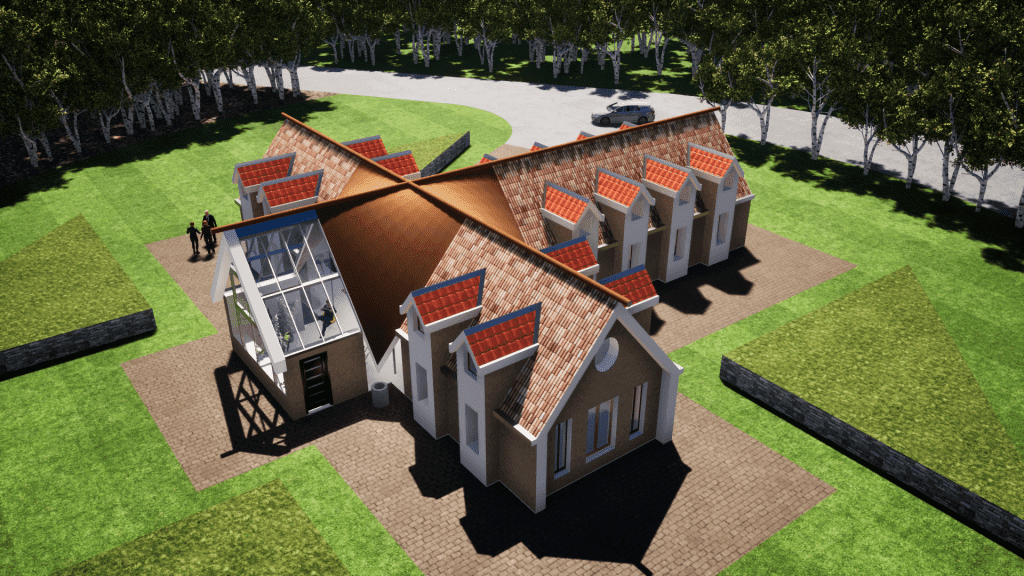 Model «Quadra», upscale residence, a thermal, earthquake resistant, 350 m2 plinth area with a living room of 64 m2 free span in the center under 4 hyperbolic parabolas (double curved elements) as well as a greenhouse of 20 m2 making the transition between the habitat and the garden.
---
Kibéra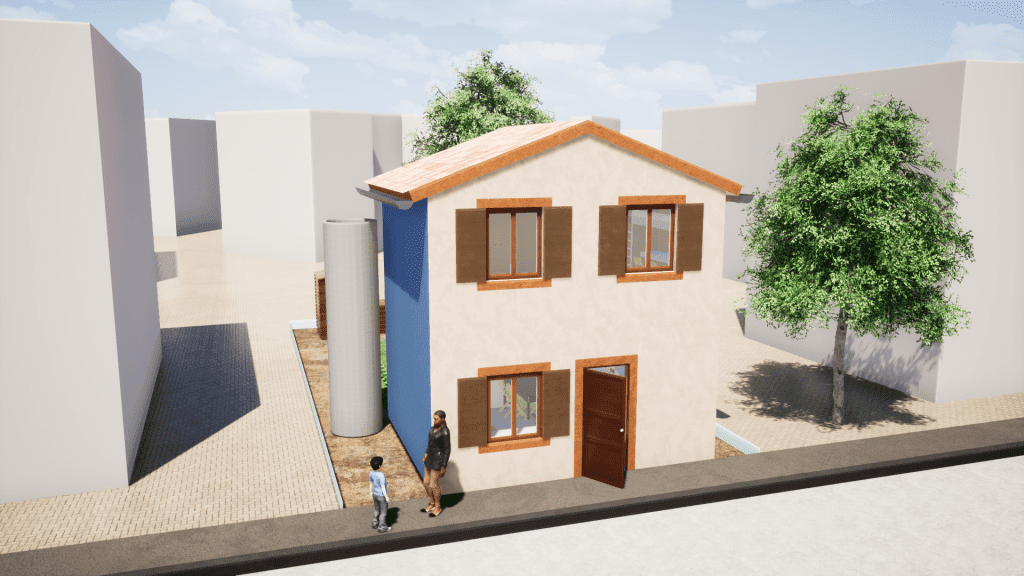 Model «Kibera», 2 levels, ultra social, single family dwelling, athermic, earthquake resistant, 40 m2 plinth area, for 6 persons (parents and 4 children) with a footprint of the building of 25 m2. To be located on a plot of 100 m2 for the building, the circulation and a vegetable garden of 50 m2. Equipped with a dry toilet and a compost bin. Designed for industrial self-buillding (a plant produces the necessary blocks and the population build's for itself).
---
Timeuble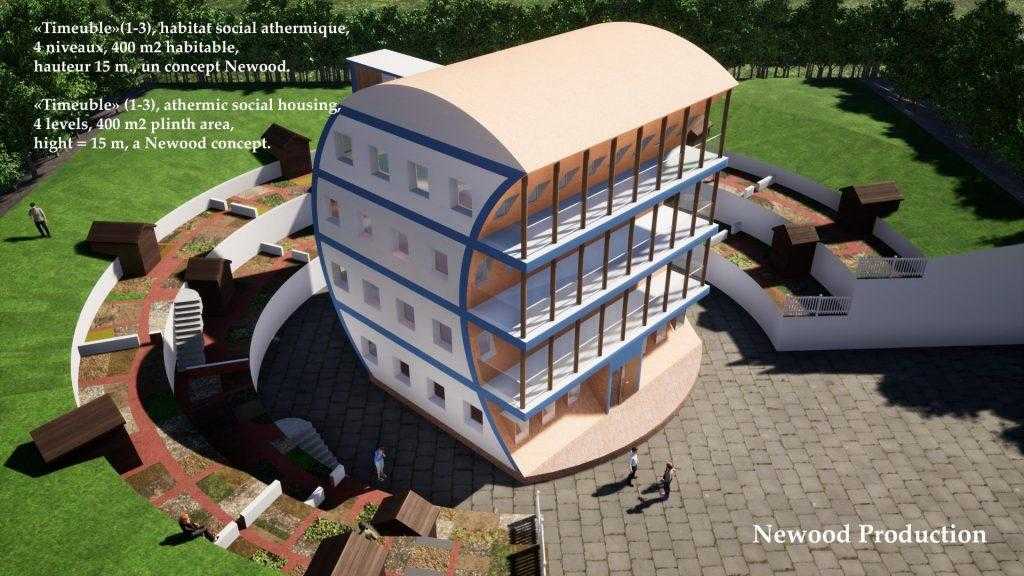 Model «Timeuble», curved forewords, an eye on the courtyard to welcome the inhabitants. With terraced vegetable gardens. 4 levels, 8 extended studios with a separate bedroom of 50 m2 each.
---
Senior housing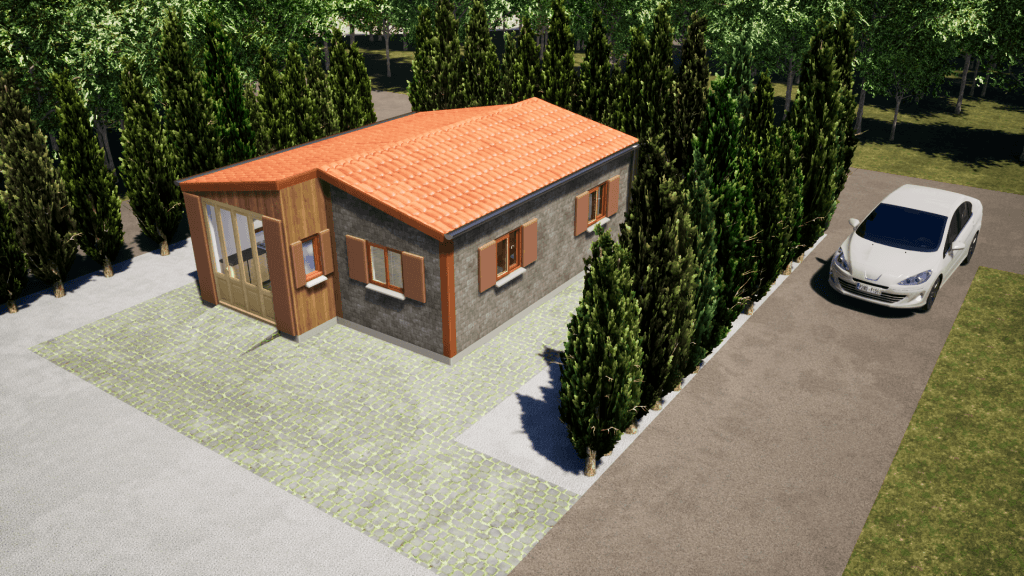 Two modules which can be put together during the day with one crane directly from the road in the garden of the children's houses without the bother of a building company which would build in situ.
---
The Workshop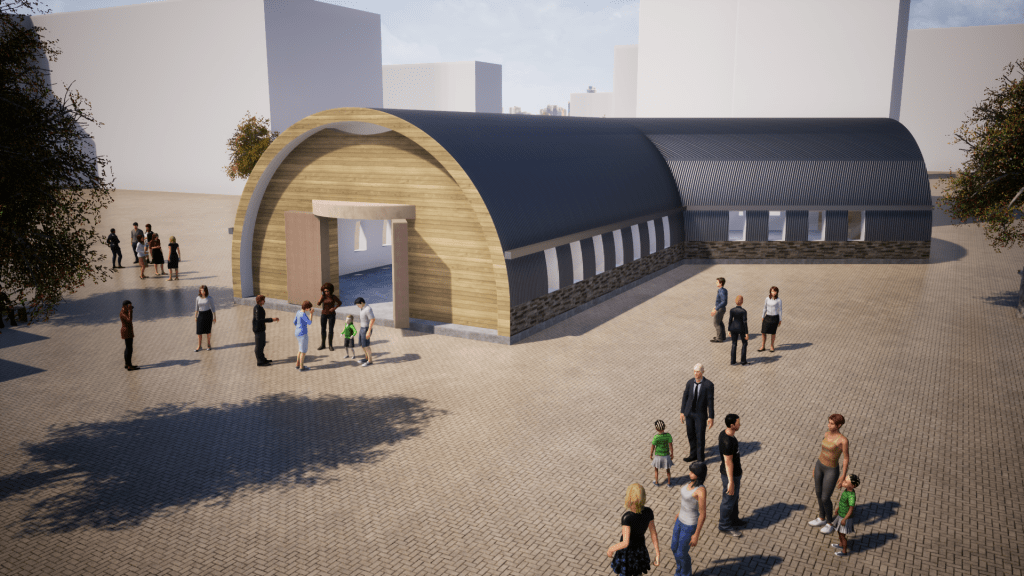 «The Workshop» (1-3), 2 levels, 900 m2 plinth area, work and live, a-thermic, a Newood concept.
---
Nees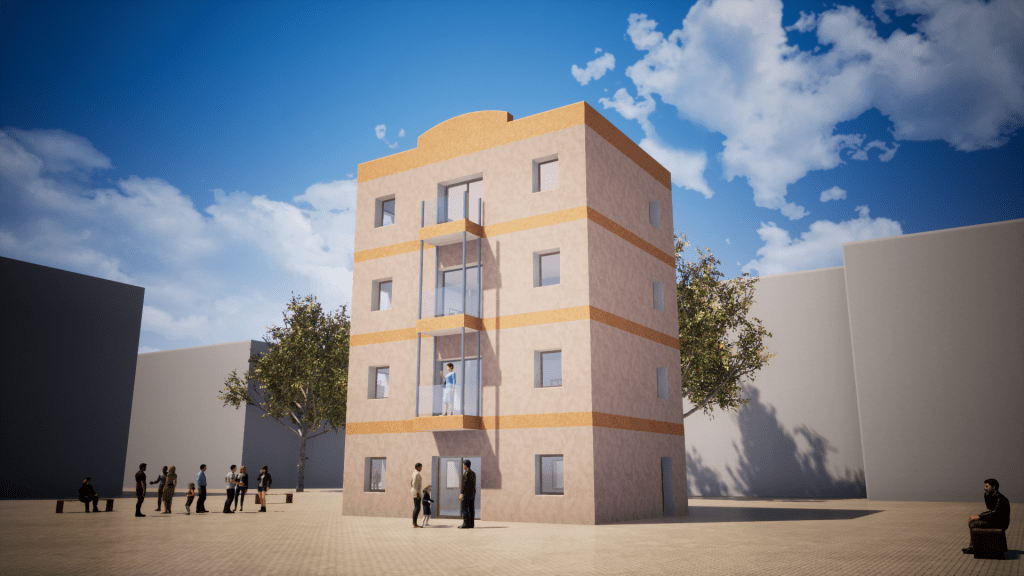 Model «NEES», a-thermic, earthquake resistant test model, 4 stories x 70 m2 plinth area per story = 280 m2 total plinth area, height = 13 meters, a Newood concept. Planned to be tested on the NEHRI shake table at San Diego.
---
Coursives-Passageways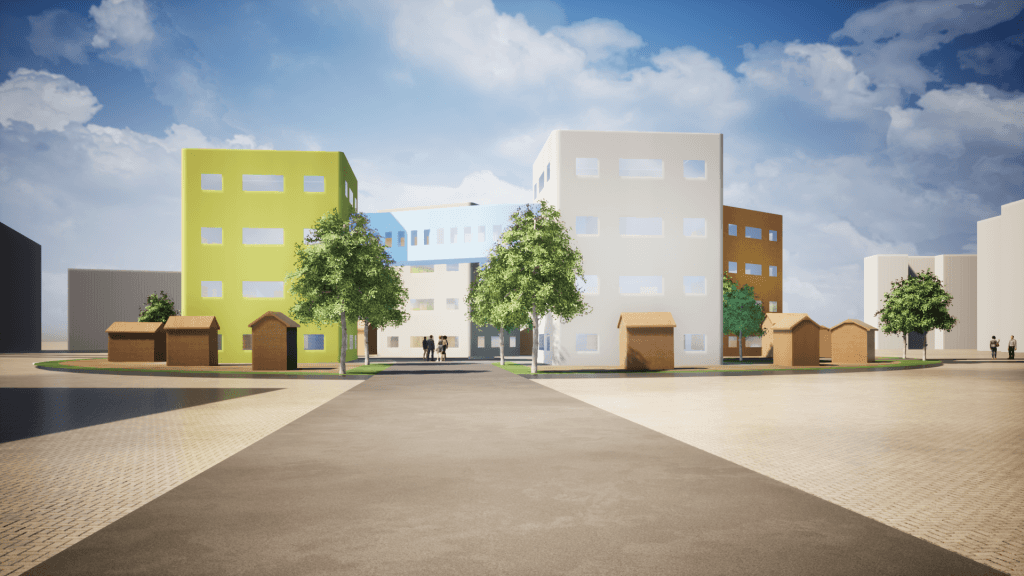 «The Passageways», a thermic collective housing, 4 stories, 4 x 400 m2 plinth area, height = 14 meters, with a pedestrian network of passageways in height improving social relations and control, a Newood concept.
---
Simplissimo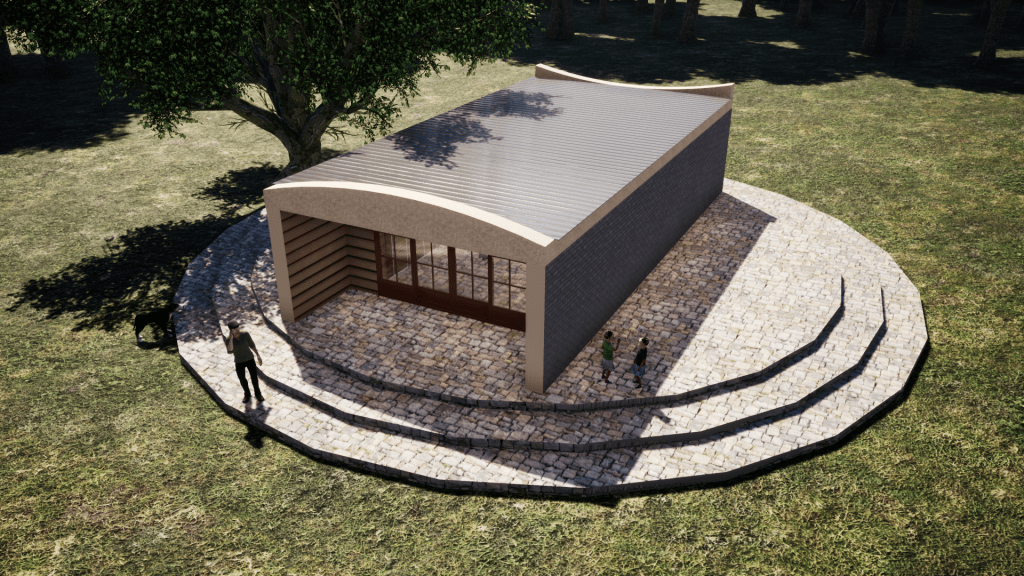 Model "Simplissimo", social housing, 2 bedrooms, stackable, 77 m2 plinth area.
---
Tangram set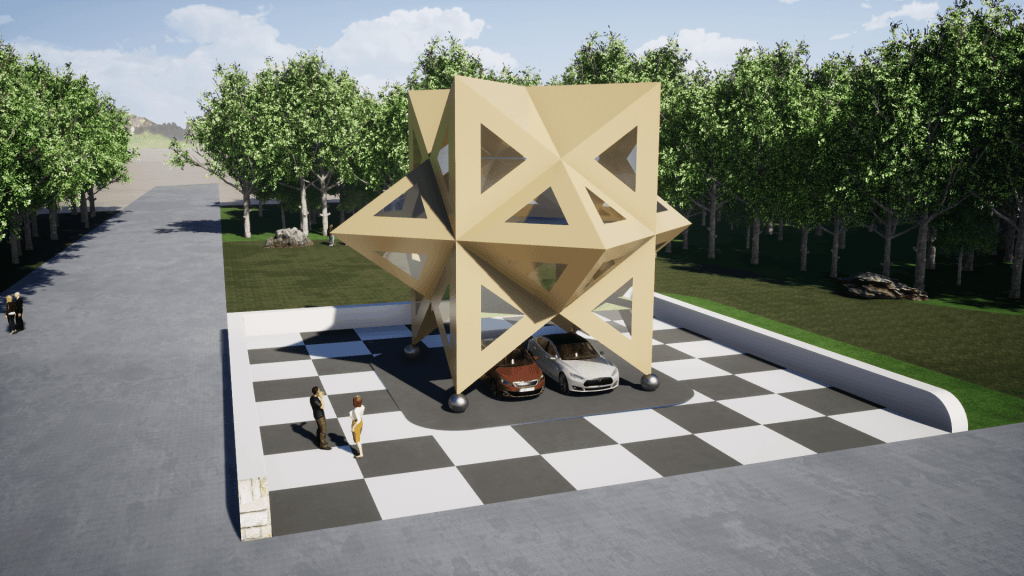 Model "Tangram set", 3 levels, 120 m2 plinth area.
---
Quadrature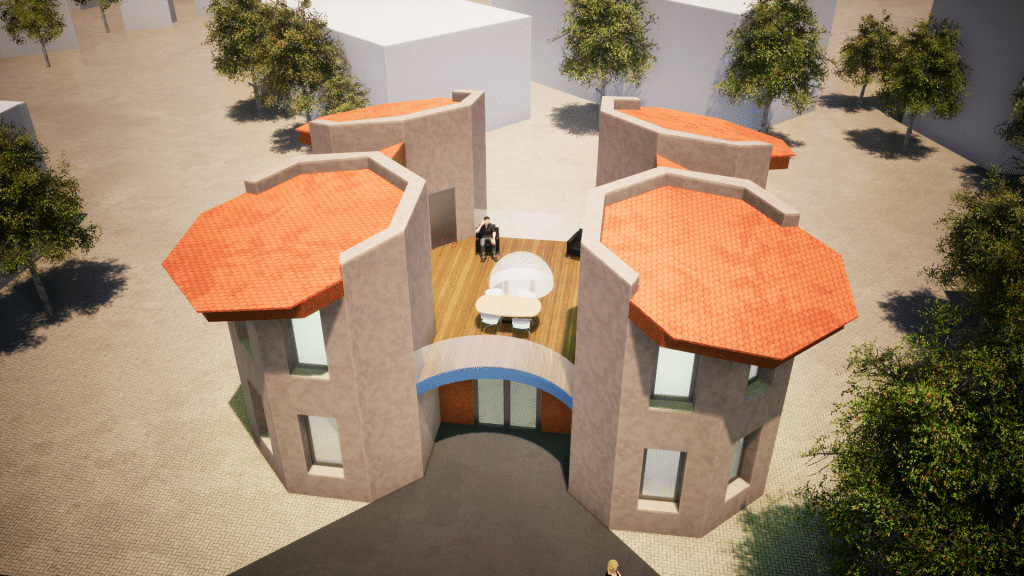 Model "Quadrature", 4 studios of 30 m2, 2 levels, with a common space of 40 m2 on the ground floor and 4 individual terraces on the first floor.
---
Step over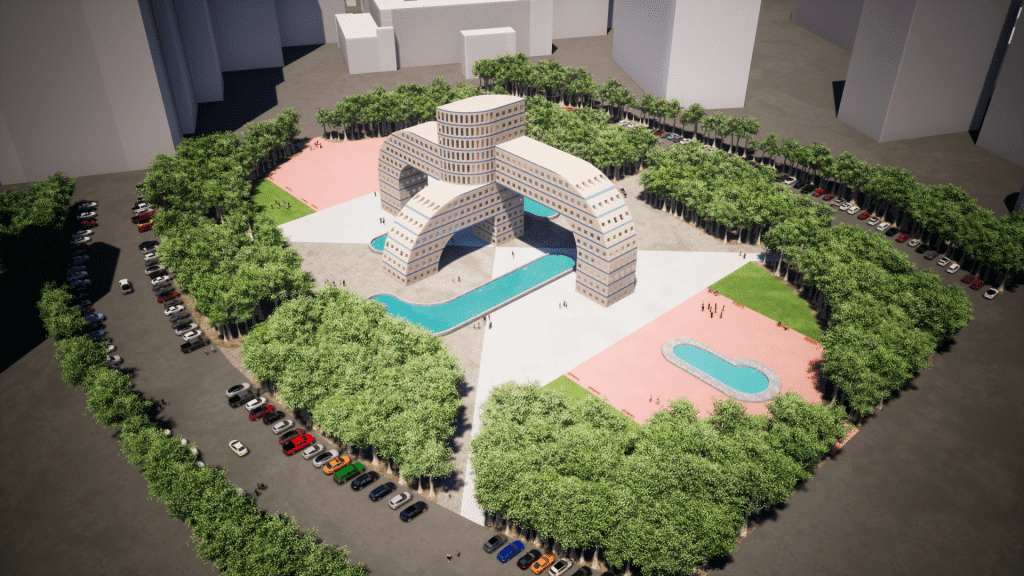 Model «Step over», a thermic collective housing, 12 stories, 5 000 m2 plinth area, height = 39 meters, a Newood concept.
---
Multi-Ateliers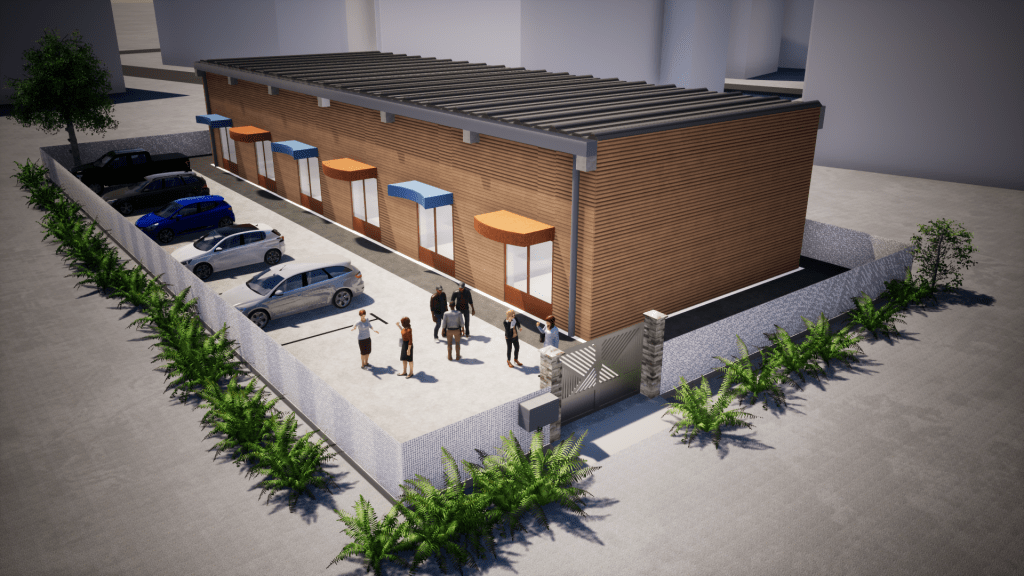 The Multi-Ateliers, with 50 m2 first level and 25 m2 mezzanine/office.
---
Archives
Musée George Pompidou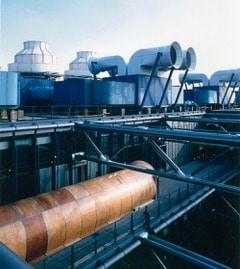 A passageway on the 6th level in an omega form, 26 m long, 4 meters diameter, curved at the end of 60°.
---
Spirale-Spiral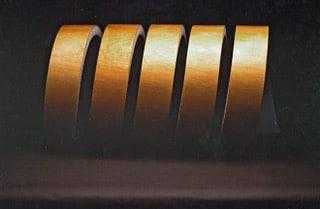 Newood and it's formability. A spiral that allows the realization of tubes of all dimensions. Here the thickness of the shell = 40 mm and the diameter of the tube 50 cm.
---
Quadra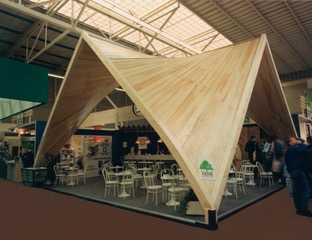 Newood, model Quadra, hyperbolic parabolas, 9×9 and 4.5m high.
---
Villa Oykos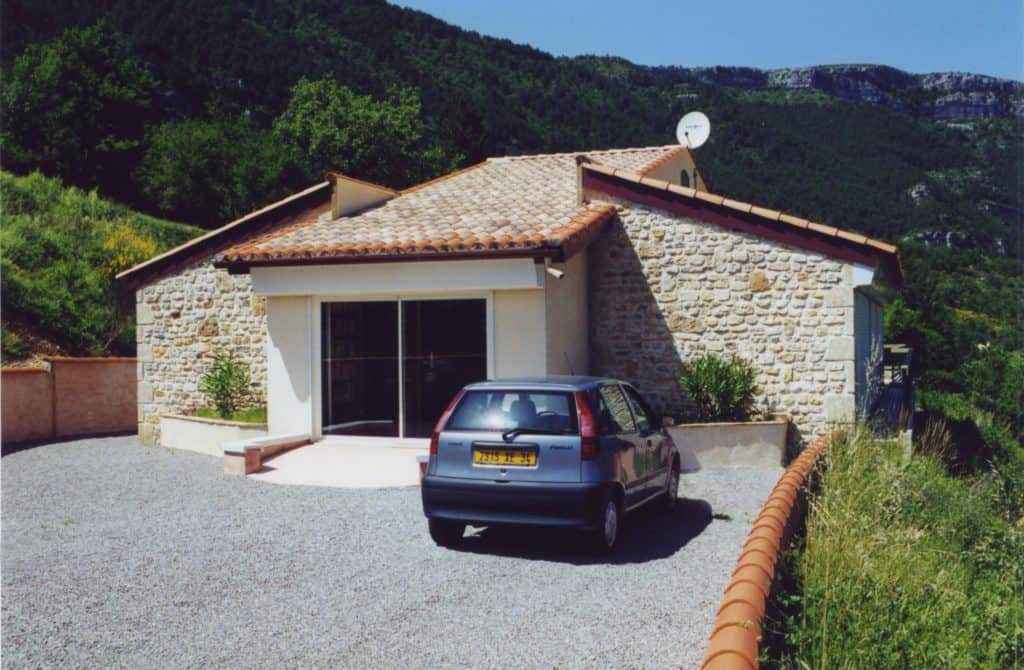 Model «Villa Oykos», individual family dwelling, athermic, 160 m2 plinth area.
---
Floriade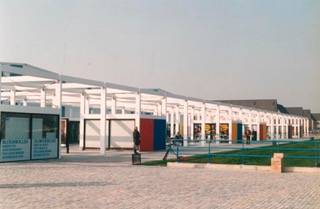 La Floriade (ten-year flower exhibition, Netherlands). And on the other hand the realization of 12 sales stores from 4 to 12 m front for a total of 1500 m2 useful. There is not the slightest bending during lifting.
---
The Bird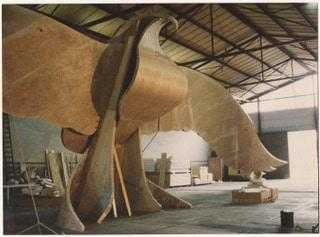 "The Bird". Commissioned for the production of a sculpture of the blue nozzle of the Province of Flevoland (Netherlands). 30 m wide by 6 m high. It is probably the largest sculpture of a bird ever made. Used as an emblem for the presentation of a dozen industries in the region under the slogan "Under the wings of Flevoland" at an international exhibition in Amsterdam.
---
Industrial building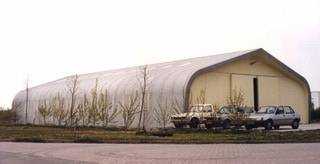 Newood, industrial building : length 35 m, height 6 m by a free span of 15 m. The shell thickness is 0,40 m.
---
L'atelier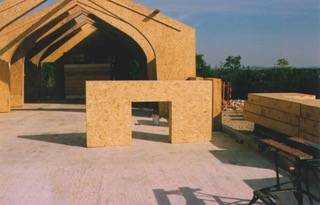 The Atelier PPAM (perfume, aromatic and medicinal plants) of 30 x 10 x 5 m at the ridge. Newood way glulam trusses so to create inside multiple work lockers. With a chapel atmosphere.